So I know I already recommended another demo earlier this week, but I just found out about Loop Hero, and it's incredible. I'm not sure what the best way to describe it would be, except that it's kinda like an idle game, except with tons of gameplay? And with all the microtransaction bullshit just completely gutted?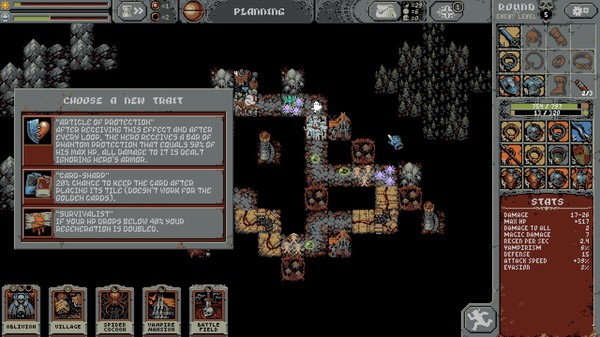 I think the easiest way to put it is this: the game more or less plays itself, and you choose how to build up the world that exists around it. So it's not so much an idle game, but it is a game you idle while playing? I dunno. The point is, the demo is out, it's really cool, and you can grab it here.
Ed's Note: I'm gonna try to get a review copy to play, even if I suspect the attempt will fail. When it comes out, I'll most likely grab it and play it. Word to the wise though, I'm feeling like it might be a bit of a toss up on how good the full game will be when it's released. This might be a new Slay the Spire, and it might be a flop. I'll keep folks informed either way. And the demo is really fun. I'm just not sure how representative it is of the full game.