Ed Note: Images are from the IGDB game press kit. You can tell because the characters pictured below are either blank, or some level of thoughtful creative outfit, and my custom character had a dick, and "Fuck Single Moms" written on his back.
I have been planning to write about Human Fall Flat for just about two years now. This draft has sat there, staring at me, patiently waiting for its moment to shine. Well, I'm dead out of energy to write about anything this week, so now's your time to shine buddy. I'm gonna blow the dust off this post, and put it up.
Human Fall Flat is a cooperative, physics-based, 3d-puzzle game. And when I say physics, think physics in more of a QWOP sense than Half Life 2. As a single player game, I wouldn't recommend it. As a co-op game, I think it can be a lot of fun with at least 3 players, and I have good memories of laughing my ass off while playing it with friends.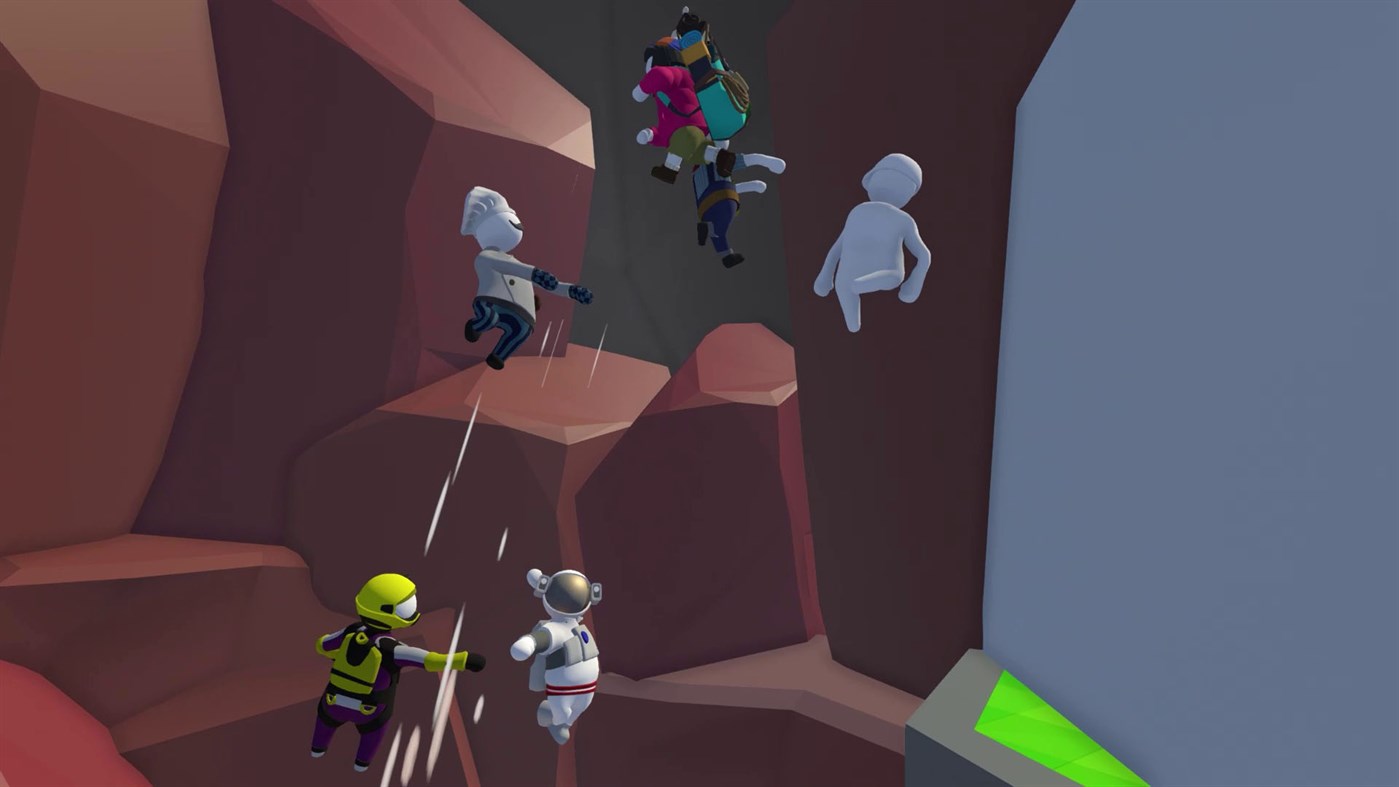 This is because of how wonky the controls are. You move with WASD, and left/right mouse button correspond to grabbing with your left and right arms. This grabbiness is binary, meaning you can either be grabbing something, or not grabbing something, but there is no in between. In addition, while you "Move" with WASD, it's less actual movement than it is making your small blob person waddle in the right direction.

All of this is deliberate. The main difficulty with many of the puzzles in Human Fall Flat is not the actual puzzle, but managing to complete the puzzle while having the acrobatic ability and dexterity of a drunk jellyfish.
It's this combination of "The spirit is willing, but the flesh made out of marshmallow peeps," along with the (usually) simple puzzles that made the game enjoyable for me. Trying and failing to make a simple jump is frustrating on your own, but it's golden to watch your friend jump onto ledge, barely pull themselves up, and then get clubbed by a swinging log and sail into oblivion, all while listening to them curse over Discord.
Then it happens to you, and it's a tragedy, but your friends are laughing.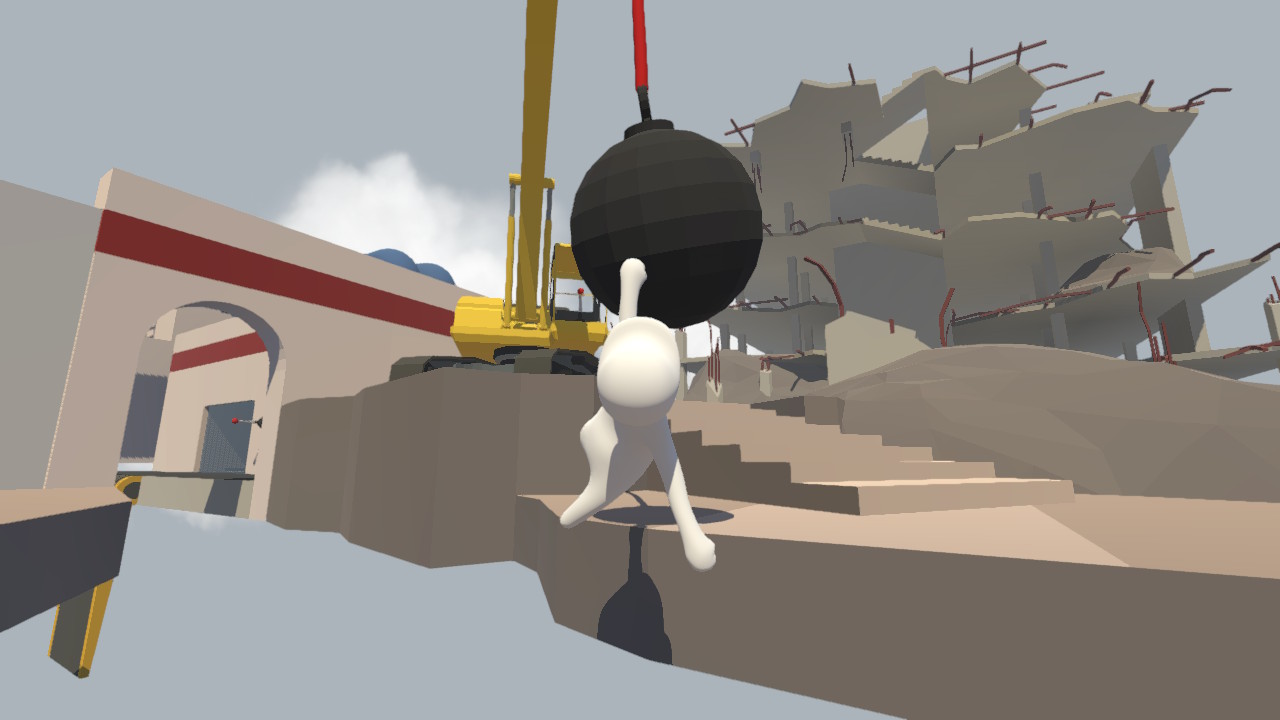 All of this takes place across a wide variety of levels, with a pretty good smattering of goals and objectives. In my personal opinion, the earlier levels tend to be longer and more fun than some of the free DLC ones, but there's a solid amount of content. By far my personal favorite was a level that involved piloting various types of boats, for a given definition of "pilot." It would be more accurate described as "50% pilot, 50% hanging to the side of the rudder and begging someone to pull you up before you fall off and die."
That's really all I have to say on Human Fall Flat. As I've already noted, this is a game that really has to be played with friends. As a single player experience, I found it to be stale, and uninteresting.
The game is a bit pricey for what it offers at $20 a person, so my personal suggestion would be to wait for a sale before picking it up. I'd say $10 is closer to what it's worth. The game is available on everything (seriously, pc, all major consoles, and phones for some reason) but doesn't support crossplay as far as I'm aware, so if you and the gang do decide to grab it, make sure you all get it for the same platform.

If you still want to grab some copies, you can find it here for PC