Ah, Gamepass. If you haven't heard of it, Gamepass is Microsoft's "Netflix for games" service. After some jackass gave me shit for pre-ordering Back 4 Blood, saying that it would come out on Gamepass, and I could play the whole thing for like $10 instead of $80, I decided to see if there was anything else on the service I'd care about. And there is! In fact, my opinion is if you play more than 3 AAA games per year, it probably makes sense to subscribe Gamepass for a few months of the year.
So anyway, that's what today's thing is. A list of the good games on Gamepass that I've been playing recently, what each game is, what I think of it, and why you should play it. Some of these you've probably heard of, and some you probably haven't. But anyway, let's get into the list.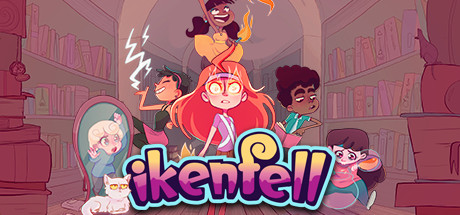 Ikenfell is a turn-based tactical RPG with quick time event-style minigames for attacking and blocking. (Think the Super Mario RPG sorta stuff.) Plotwise, the hook is that you go to a magic forest that has a wizard school in it to try to find your missing sister who was attending said wizard school.
Storywise, I thought it was amazing. The music was almost all really good. There was one boss battle where the music sort of took me out of the moment, but that was it.
With that said, the game is a little grindy. Unless you like the grind, I suggest turning on the game's accessibility options or cheat mode to farm EXP, and then turning them back off for the boss fights, where the combat is the most interesting. The puzzles are also pretty good.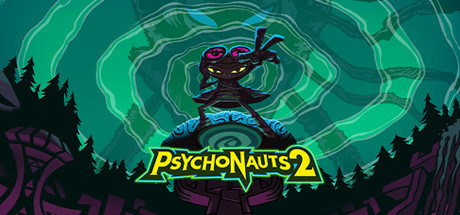 I love Psychonauts 2. It's the best platformer of the year in my opinion. Psychonauts 2 is a puzzle platformer that requires a lot of outside the box thinking and trickery.
While it frontloads a lot of mechanics, I got used to them pretty quickly. The side quests feel amazing even when they're just fetch quests. The Art style was mildly off-putting, but I got used to it after a bit. The story is also really good, and better then the first game in my opinion. While a lot of the gameplay returns from the first game, there are a few new abilities, including a time stop. There are also lots of new minigames. Finally, the pacing of new enemies is much better than its predecessor: there's a new enemy each area, and a fairly good variety of foes.
If you do decide to pick up Psychonauts 2, I highly suggest you get the "Deal Double Damage, Take Double Damage" ability as soon as you can, because without it enemies can feel a bit tanky. Like trying to break a brick with a pool noodle.
Clustertruck is a fast paced 3d platformer. Unlike what the splash image might imply, you do not spend it smashing trucks into each other. Instead, you play a high-speed highway version of the floor is lava, except the only part of the floor you can stand on is trucks being launched at incredible speeds.
While I think Clustertruck has the best movement of anything in this list, I really don't like how the abilities you use get unlocked. You have a trick meter that you fill by doing tricks and stuff. Except by the time I got to the final level, I had unlocked maybe half.
On that subject, I did not like the final level. It breaks a bunch of the conventions that the rest of the game set up, and not in a fun way.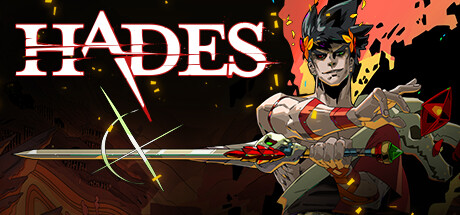 Ed Note: We already have a full writeup on Hades that you can read here. As I don't feel like retyping out 90% of that review, I'm just going to put two or three choice quotes from that article below, and call it good enough. Frankly, I think all the game of the year awards from…. everyone really do a good enough job.
"I have no criticisms."
"The only roguelite that has ever made me want to keep playing just because of the strength of the story."
"The characters and their relationships offer unique takes on the characters that you may already be familiar with, but will still be presented in a new light."
So yeah, everyone loves it, and everyone but me has played it.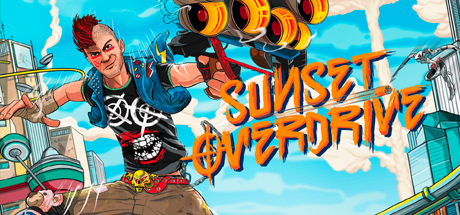 Sunset Overdrive is a action adventure game, with both third person shooter elements, and little bit of Tony Hawk movement. Its tone feels a bit like Borderlands.
This game came out in 2014, and it does sorta show. Character creation was limited, and all the characters look ugly IMO. But that's the aesthetic. Graphics quality is fine for its time. The guns feel good, there's a huge map to explore, and the characters are memorable and odd. There was one annoying child I wanted to run over a with bus, but after a bit, I didn't want to run him over as much. So. Character development.
I do have two problems with it, but I have only played 5 hours so far, so perhaps these get alleviated? Anyway, here they are.
It can be hard to find where resources you need for an upgrade are. There's no radar or anything.
I really don't like the holdout missions where you have to protect some payload from zombies. In every other game with this sort of mission, you want to hold a position and mow them down. Since Sunset Overdrive instead wants to constantly be moving around to keep up your combo meter, the end result is the two systems clashing, and these missions feeling kind of junky to play.
So yeah, if any of these strike your fancy, you may want to check out Gamepass for PC.
Note: These were all played through Gamepass for PC. The editor to too lazy to check if they're on all Gamepass for Xbox, because he doesn't own one.