Ed Note: Images are from theSwitch re-release press kit.
"Prinny: Can I Really Be the Hero?" was re-released for Switch back in 2020, after originally being released on PSP. It's a game that I first played on a whim, but grew to love and play religiously. And what with this being Disgaea Week, I figured now is as good a time as any to talk about it.
I was still in high school when I heard about its release, and while I thought the animation looked good, and the gameplay seemed cool, I knew nothing about the Disgaea series. Still, I grabbed it anyway, and on a cold day after class while waiting for the bus, a friend passed me his PSP and I was off on a journey where I learned the most important lesson in life: "Gotta be smart, dood!"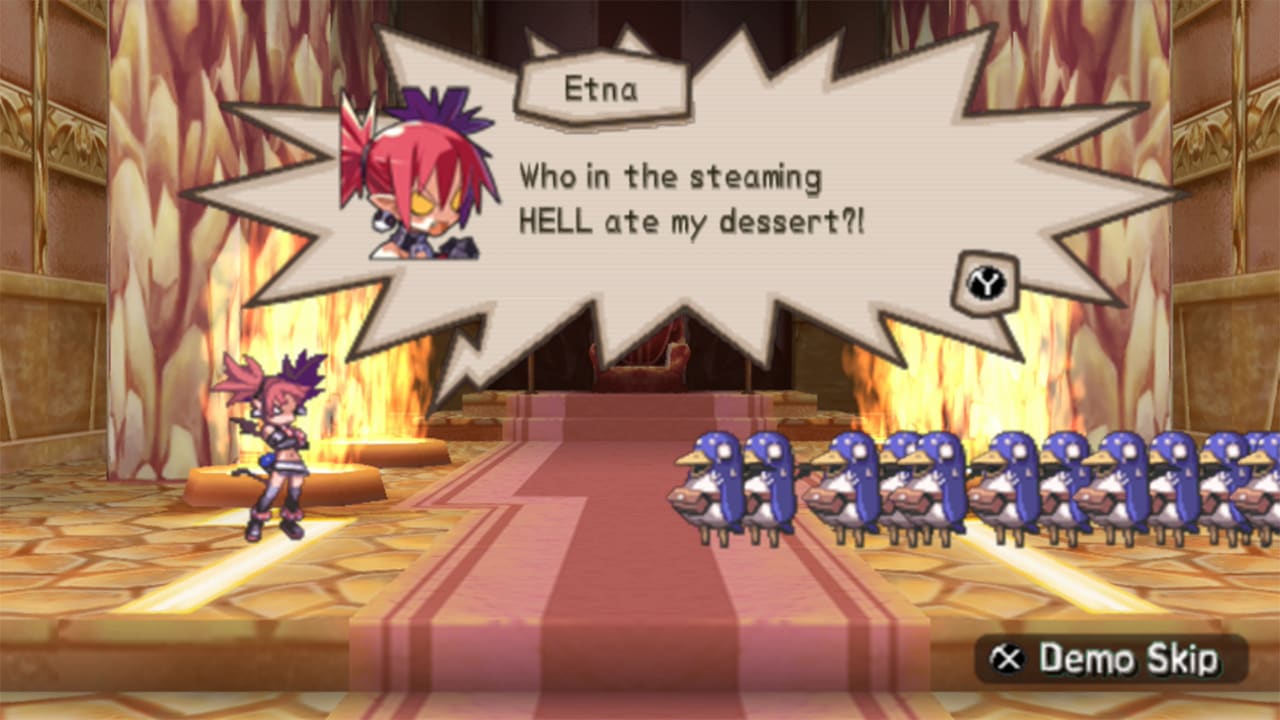 Starting the game, you're introduced to our expandable super cool hero, the Prinny, a penguin-shaped husk that houses the spirit of a criminal sentenced to hell. After a quick meeting with your master, Demon Lord Eta, you're told someone ate her Ultra Dessert and that unless you and your fellow Prinnies get her a new one, you're all dead. With this promise of an asskicking should you fail, Etna gives you a magical scarf, and it's off to the races.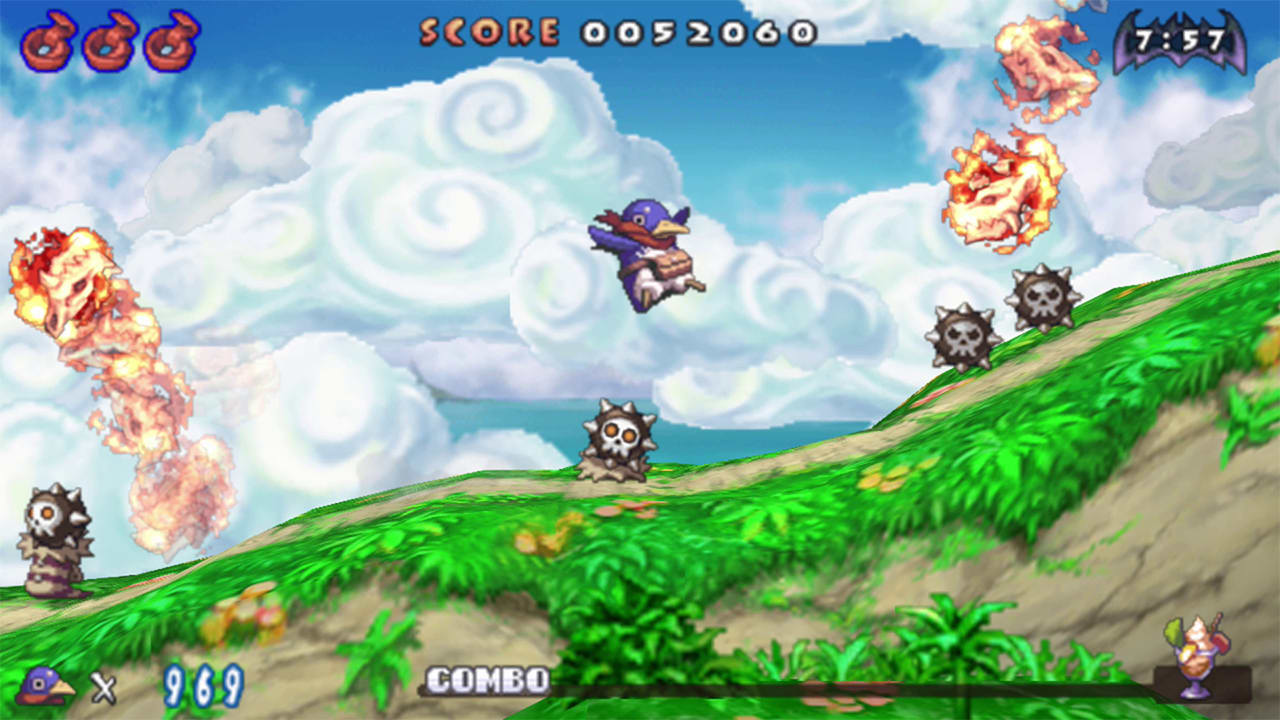 Once the story begins your UI shows you the main helpful info: your scarves, combo bar, points, a timer, and the total number of Prinnies left. The UI's not overwhelming when playing and all of the elements are spaced out nicely, so you never have a moment where the action is covered or blocked. The game has a very roguelike feel considering how your Prinny can take three hits, and then they're gone.
1000 Prinnies might seem like a lot, but they disappear quickly and watching the life counter in the bottom left adds a very fun sense of impending doom. I've always been a fan of watching the counter go down as I struggle, getting closer and closer towards the end but also getting better and better, learning boss and enemy mechanics.
Overall, the game is a very snappy side scrolling platformer, and it feels great; there are only rare moments where I felt like a death was due to confusing level design or weird controls. One thing to note is that the game changes perspective when you do an air attack from 2d to a pseudo-3d. This can be awkward at first, but once you get used to the perspective shift it can be helpful for platforming or trying to find hidden areas. 
For combat, your character has a ground slam attack and a sword slice that can be used at short range. The slash attack can be used on the ground or in the air which will cause your Prinny to float while the attack is active. 
Combat is simple and honestly that's what I loved about the game. Prinnies are supposed to be a weak throw-away characters, and while they are (sorta) the hero of this story, you can tell they're not traditional overpowered protagonists.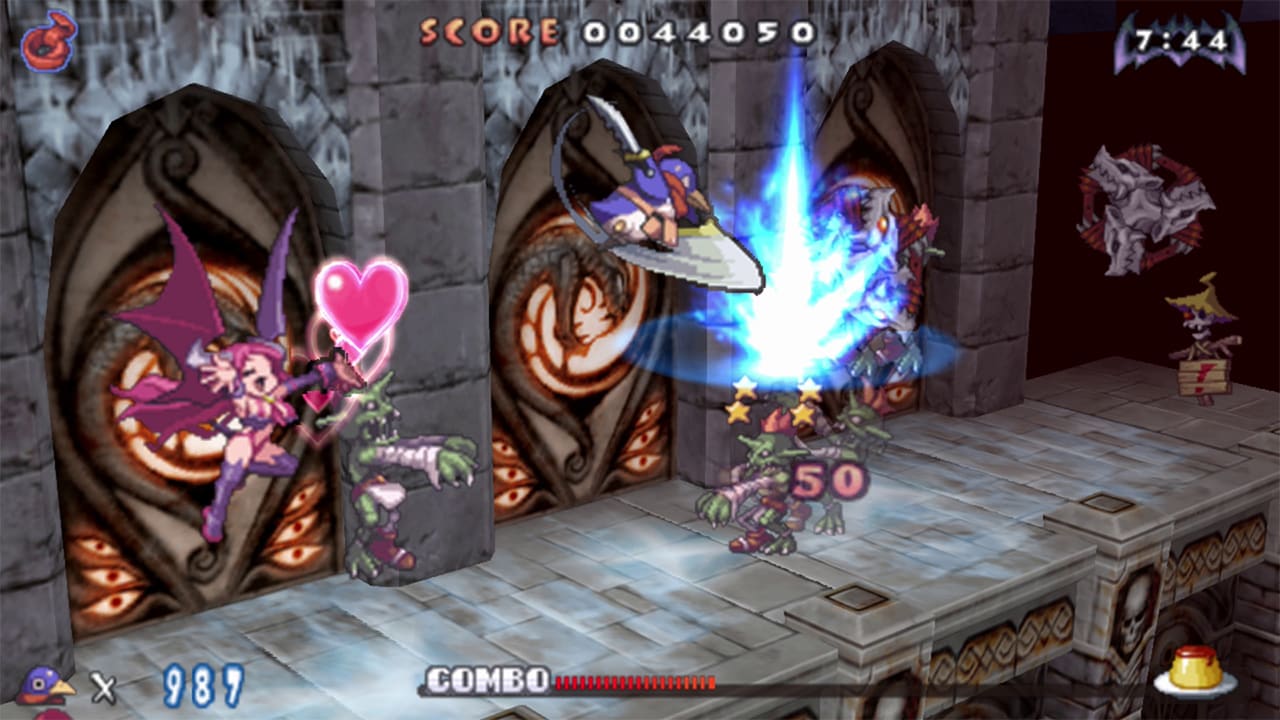 Enemies and boss fights feel challenging but absolutely beatable. The level design is streamlined and makes it hard to get lost. Additionally, if there was ever a moment where I entered a boss room and didn't immediately know how to complete the fight, a quick look around the room always guaranteed I knew what was needed to beat them.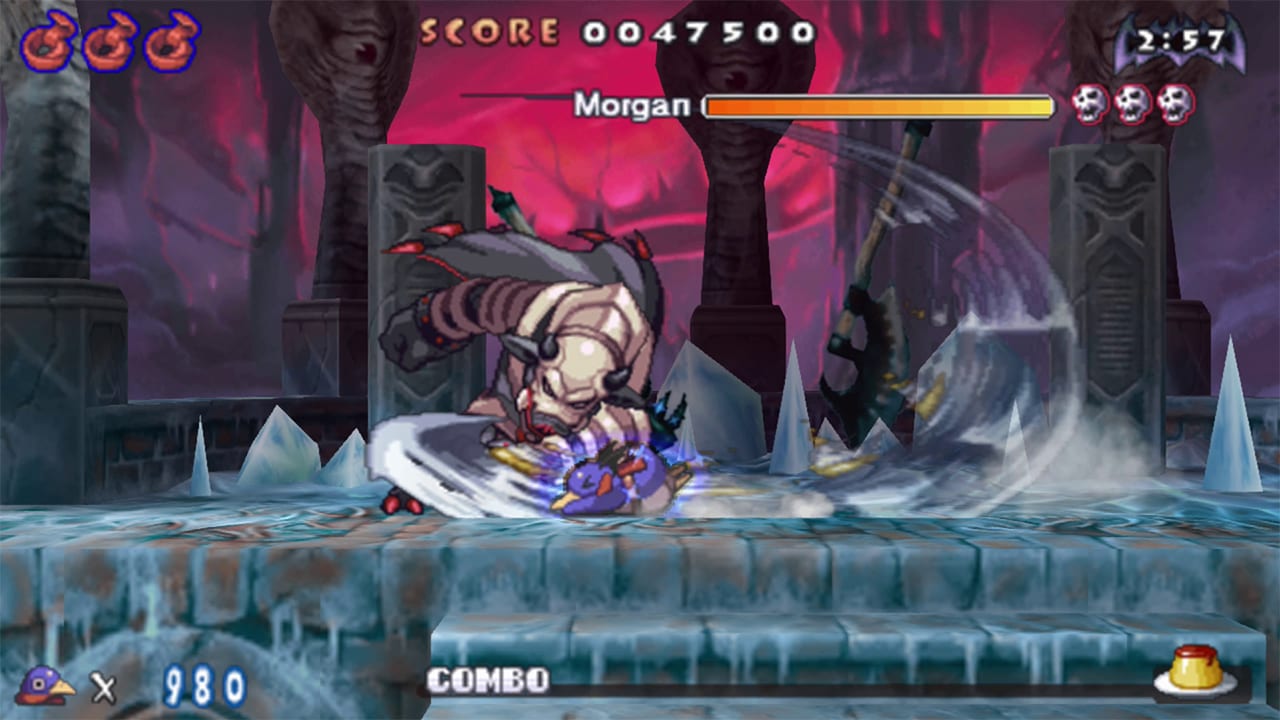 The music and voice acting is also a huge part of what makes the game great. The soundtrack has a very Nightmare Before Christmas/Disgaea vibe. It's always very fitting for the level and really gets you bobbing with music. As for voice acting, the Prinnies have their go-to catchphrases that after 4 hours I found myself yelling as I beat enemies or made lots of progress: "Gotta be fast dood!" They all have an attitude and speech type that makes you want to help these doods.
Additionally, the supporting cast of demons and lords are hilarious and as an unassuming Prinny walking up to these powerhouses, you get amazing dialog as they ridicule you or even pay no attention. And when you end up interrupting, rest assured, it may end with you running for your un-life.
In short, the game is a great time. If you're looking for something to pick up and play mindlessly for a few hours, or just laugh at all the crap the hero endures, only to see him finally succeed, it's still worth it. It's a simple joy to play and one that shouldn't be overlooked. As I noted above, the game was released on PSP before, but your best bet at this point if you're interested is to grab the Nintendo Switch re-release.