Disclaimer: Photos of this game are from the Steam Page, as I was having some issues getting photos in game without spoilers. I highly, highly doubt this will bother anyone, but just putting it out there.
Overall, I like Stone Story RPG. I had fun with it. It does a bunch of really neat stuff I haven't seen a game do before. At the same time, though, after around 40 hours in game and 10-15 hours played, I think I'm done with it for the moment. So let's talk about why I like it, why I'm done with it for the moment, and what it would take for me to come back.
Stone Story RPG is kinda hard to pinpoint genre-wise, but I'd say it shares the most in common with idle games. However, I think calling it an idle game would be inaccurate. While you can get to the point where you run the game in the background or even play with the game closed, it doesn't really utilize what I'd consider to be two of the big mechanics of idle games: restarting the game to go faster, and logarithmic scaling of difficultly clicky numbers. Fundamentally, the game mostly feels like it respects your time. There are a few instances where it doesn't, but they're super minor, and we'll get to them later.
Stone Story has two main sections to playing the game. One is effectively the hub menu, where you craft items, select areas to visit, and do… other stuff. More on that in a bit. Then there are the locations you visit, and these are the actual meat of the game. Once you enter a location, your little dude proceeds forward, fighting enemies until they either get to the end of the area, or die. When you first play a location, your goal will be fairly straightforward: get to the end, kill the boss, and collect one of the titular stones that Stone Story is named for.
I want to talk about those stones now, and as such, from this point on, this review is going to tread into spoiler territory. You have been warned. If you want to experience what Stone Story RPG has to offer on your own, now would be the ideal time to turn back, buy the game, and play yourself.
Go! Be free!~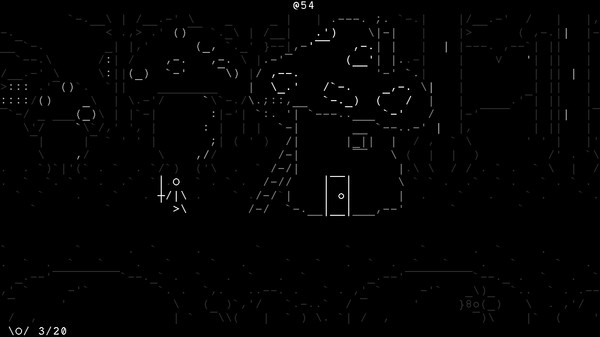 So lets talk about the Stones. I'm giving them a capital S to emphasize their importance, and also to differentiate them from stones which you just pick up off the ground. There are quite a few of them, and they do far more then the average McGuffin, with each one generally either unlocking an additional system to use, or having some sort of property when held as an active item, or both.
So why are we talking about the Stones under spoilers? Well, some of them fundamentally change how you play the game, along with one other item that you craft. These are the Utility Belt, the Orobourous Stone, and the Mind Stone.
The Utility Belt isn't a Stone, but once you craft it, you'll unlock the primary meat of the moment to moment gameplay of running levels. Prior to crafting the pouch, you can only bring in a single set of items, a left hand and right hand slot. Once you unlock the pouch, you can bring in up to 10, binding them to the 1-10 keys, and switching between them whenever you please. This becomes necessary very quickly, as taking advantage of elemental matchups on your weapons is required at higher difficulties, and each item in the game serves a different purpose. Wands can do splash damage to clear packs. Hammers shred armor. Shields give you what amounts to slowly regenerating HP, and crossbows let you shred threats before they get close. And that's before discussing the other aspects of crafting.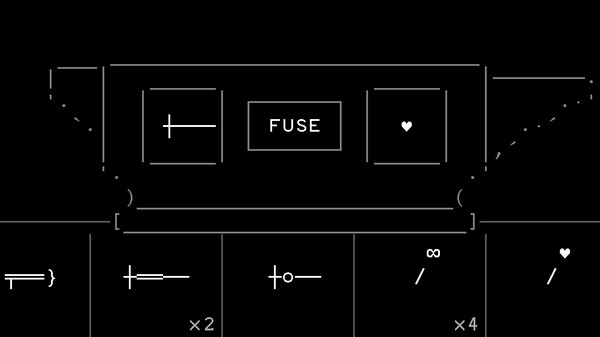 Later, you'll get the Ouroboros Stone. This Stone makes it so that when you complete a level you've beaten before, the level loops around again. You'll keep your current HP, but everything else will be reset, meaning that if you can create a build that can clear a level without taking damage, you can just loop and farm them to your heart's content. Now it probably sounds like this would work badly with the above system where you have to actively monitor and switch items all the time. And it will. For a little bit.
And then you'll get the Mind Stone, at which point the entire game cracks wide open. You see, the Mind Stone unlocks a scripting language.
No, really. Here's the documentation and here's the tutorial.
Ed Note: You can just skip these next few paragraphs if you know how to program or know the difference between high and low level programing languages. The writer got a bit too enthusiastic with this section, and I simply don't have the heart to cut the entire bit. TLDR: high level does NOT mean complex. They actually tend to be simpler a lot of a time. So don't be scared off by the idea of writing code.
If you're not familiar with programming or terms used to describe programing languages, either because you're a luddite who fears the future and lives under a rock, or your a strong independent person who thinks that maybe the precious gift of life should be spent on something other then sitting in a chair, moving their fingers, and staring at a glowing rectangle then:
1. Why are you on this blog?
2. Here's a brief summary of what is meant by high vs low level. It's a bit counterintuitive.
Generally speaking, low level programing languages refer to languages that operate closer to the machine. These languages require you to do things like be very specific with defining logical types, allocating memory, and other stuff.
High level languages tend to hide all of that, and just require you to understand general logical operations.
Ed Note: We now return you to your regularly scheduled writing about video games.
This is where the game really starts to open up. With Stonescript via the Mind Stone, you now have the ability to write switching macros, activate potions and items, and just generally speaking automate the game to play itself, and to do so with a level of skill that a human player cannot.
This is where I think a large majority of my time spent "playing" Stone Story RPG was actually spent: in running the game in the background to farm areas and zones, while planning out how to automate and script the other zones of the game in a text editor. It's also where a large number of the game's systems finally come together: the crafting, grinding, and planning. Tweaking levels until you get your clear script working exactly as you want is very satisfying. Many of the bosses also have gimmicks or cheesy strats that can be discovered, and are easy to exploit when you control things manually, but can be much harder to script around.
And this is where I just ran out of things to do. The game has a story that I was surprisingly curious about by the end, as it's primarily told in snippets of lore on descriptions of various boss monsters you fight. But the story "ends" right at a point that feels like it would be about to really kick into higher gear. For a world made purely of ASCII, I'm incredibly curious to learn more about it, but when I learned there wasn't much else to do but farm and craft items, I lost interest. It's not that the systems are bad, but by the time I had seen all of them, I was more curious about seeing new content, and subversions of various mechanics to try to program around, than I was about farming harder versions of the same areas.
Now, the game is still being updated, and the developer did say on Discord they're planning a story expansion at some point in the future. But until then, I think I'm done with Stone Story RPG. I've beaten what it has to offer, and I'm more curious about the world the game takes place in than I am in a pattern of farming, optimizing, and farming again.
Stone Story RPG is available on Steam. It's like $20. I liked it. Perhaps you will too.
P.S. If you do, here's a link to my script that I wrote for the game, designed to farm a few of the first few levels. Sharing is caring after all.